AEMS Presents: A Night at the Opera Wine Supper
ABOUT WINE SUPPER:
Our wine suppers are the euphoria of amazing food and wine combinations. Chef's Expressions creates a gourmet multi-course meal inspired by unique wines to create a one of a kind dining experience. Each Chef's Expressions Wine Supper benefits a different non-profit organization in the local area.
This supper features a harmonious blend of opera and culinary arts. Experience an evening of expertly paired wine and cuisine while the Gramercy Mansion's interiors come alive with beautiful Opera masterpieces.
The dinner will feature amazing performances by:
Kerry Holahan
Jason Hentrich
Andrew Stewart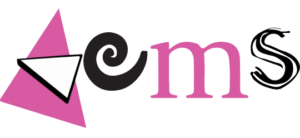 AEMS facilitates improving the quality of, and access to, arts education for all Maryland public school students through an array of interrelated strategies including supporting arts education policy and and advocacy efforts, developing partnerships with schools and school systems, disseminating information, convening the fields of arts and education, organizing focused task forces, offering professional development for teachers and artists.
*You will receive a confirmation email after you register for the event. At that time, you can reply to the message with any seating requests and/or dietary restrictions. We accommodate all dietary restrictions.