Meals on Wheels Presents: Best of the Best Wine Supper
ABOUT WINE SUPPER:
Our wine suppers are the euphoria of amazing food and wine combinations. Chef's Expressions creates a gourmet multi-course meal inspired by unique wines to create a one of a kind dining experience. Each Chef's Expressions Wine Supper benefits a different non-profit organization in the local area.
This is it – the most highly anticipated wine supper of the year! We're combining all of the 'crowd favorites' from this year's past suppers to create a super-star menu of incredible food and wine combinations. *An annual sell-out event*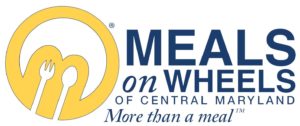 Meals on Wheels of Central Maryland is a non-profit organization that helps homebound people to eat well and remain in their own homes. Thier dedicated staff and volunteers prepare and deliver over 1,000,000 nutritious meals a year. But Meals on Wheels is more than…(learn more).
Our Partners: