The Children's Guild Presents: Journey Through Italy Wine Supper
ABOUT WINE SUPPER:
Our wine suppers are the euphoria of amazing food and wine combinations. Chef's Expressions creates a gourmet multi-course meal inspired by unique wines to create a one of a kind dining experience. Each Chef's Expressions Wine Supper benefits a different non-profit organization in the local area. This Supper our event is being hosted by the Children's Guild.
Italy is well known for their flavorful wine and cuisine. Dive into the rich heritage and indulge in an Italian dining experience inspired by the culinary creativity of Chef's Expressions.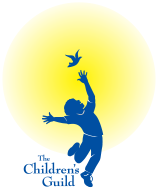 The Children's Guild is a nonprofit, child-serving organization dedicated to serving children and adolescents with trauma disorders, who have been traumatized by life experiences or who have autism spectrum disorder and/or multiple disabilities in Maryland and Washington D.C…(learn more).