International Wine Supper Inspired by: Food Truck Favorites
ABOUT WINE SUPPER:
Our wine suppers are the euphoria of amazing food and wine combinations. Chef's Expressions creates a gourmet multi-course meal inspired by unique wines to create a one of a kind dining experience. Each Chef's Expressions Wine Supper benefits a different non-profit organization in the local area.
The people have spoken! We asked you to pick the theme for our next wine supper and we shall deliver just that. This unique supper will feature a culinary spin on some of your food truck favorites paired delightfully with a hand-picked selection of wines.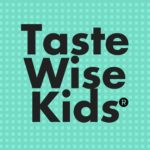 TasteWise Kids educates kids about the relationship between food, farm, and it's journey to the table. Bringing together chefs, farmers and other food professionals with kids, TasteWise Kids provides discovery-based programming to teach kids about where their food comes from and the value of fresh food from multiple perspectives…(learn more).
Our Partners: