"Honoring all the Playoff Teams"
Place your Chef's Express order by calling 410-561-CHEF (2433)
short passes – starters
Bacon in a Bucket $18.00 per dozen pieces
(Choose 1, 2 or 3 flavors)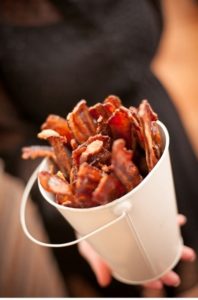 Carolina BBQ Bacon- Hot and Spicy Vinegar Glaze
Jaguar Jerk Bacon- Chili Pepper Seasoning
New England Maple Syrup Glazed Bacon

Mighty Meatballs $18.00 per dozen
Minnesota Swedish Meatballs
Served with Traditional Brown Gravy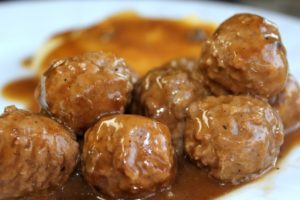 Wings $18.00 per dozen- all the same flavor
Jumbo Wings Prepared Three different Ways
(Choose 1, 2 or 3 styles)
Spicy Titan Nashville Wings- Sweet, Hot and Sticky
Buffalo Bills Wings with Bleu Cheese Dip
Dirty Bird Wings- Honey Hot Sauce with Ranch Dressing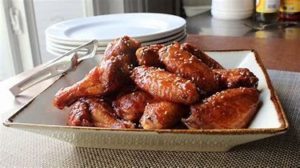 Philly Eagle Cheese Steak Egg Rolls $28.00 per dozen
Smoked Tomato Ketchup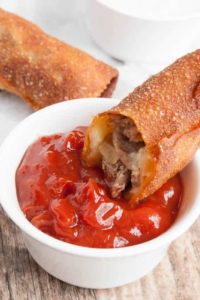 Southern Batch Pork Rind Taco Dip – serves 15-20 people $29.00
As seen on FOX45!
The Bomb Main Event
Tennessee Titan Chili Station- minimum 5 people $15.00 per person
Johnny Cash's Famous All Day Beef Chili
With an array of fun toppings for your Chili
Sour Cream, Guacamole, Shredded Cheddar,
Roasted Corn Salad, Shredded Cheddar
Served with:
Cornbread
Buttermilk Biscuits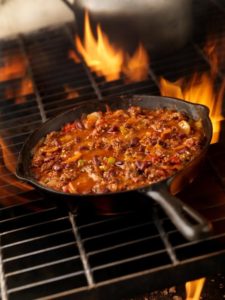 Kansas City Barbeque minimum 5 people $17.00 per person
Braised BBQ Brisket
BBQ Chicken Legs and Thighs
Barbeque Baked Beans
Redskin Potato Salad
Crispy Cole Slaw
Fresh Baked Kaiser Rolls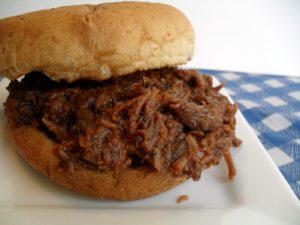 The Pittsburgher minimum 5 people $16.00 per person
8 ounce Hand Made Choice Burgers on a Giant Brioche Buns
Toppings include:
Swiss and American Cheese
Crispy Cole Slaw
Redskin Potato Salad
Giant Brioche Buns
Home Made Quick Pickles
Smoked Tomato Ketchup
Traditional Yellow Mustard
Sliced Tomatoes and Lettuce
Pittsburgh's Primanti Brothers Terror Tater Tots minimum 10 people $5.00 per person
Tater Tots served with Four Delicious Toppings:
Bacon Shards
Skillet Queso
Sirachi Hot Sauce
Sliced Fresh Jalapenos
"All Wrapped Up" by The Defense Tortilla Wraps minimum 10 people $11.95 per person
The Club Wrap- Turkey, Bacon and Avocado
The Garden Wrap- Fresh Julienne Vegetables and Fresh Mozzarella Cheese served with a Basil Vinaigrette Dipping Sauce
Chicken Little- Chunky Chicken Salad, Green Apples and Red Seedless Grape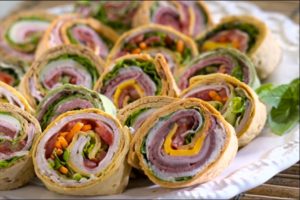 Dessert
Team Colored Cupcakes minimum 24
You choose the colors and we'll paint them
$2.00 per person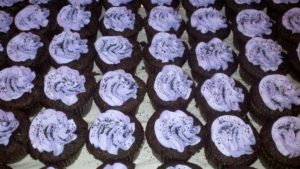 Home Made Mom's Apple Pie (serves 8-12)
We use a dozen Apples in every pie
$24.00
"Cara-Mallow" Fudge Brownies
Double Chocolate Chewy Brownies topped with
Home Made Caramel and Marshmallows
$2.00 each
Blondies
Chewy and Rich Butterscotch Brownies
$2.00 each
Peanut Butter Sins minimum 1 dozen
The Classic Combination of Peanut Butter and Dark Chocolate in a Bite Size Bar
$2.00 each
Strawberry Shortcake (serves 12-16)
Our famous Towering Four-Tiered Cake of Fresh Strawberries and Whipped Cream
$34.00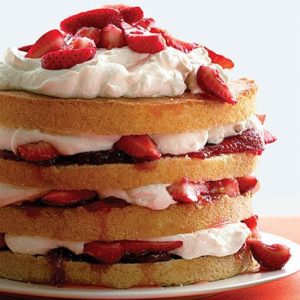 Cheesecake Lollipops minimum 1 dozen
Hand Rolled "No Bake "Cheesecake dipped in White Chocolate
$1.50 each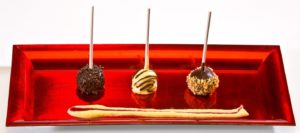 ORDERING INFORMATION
Placing your order- Call 410-561-CHEF (2433)
~Orders can also be emailed to Cheers@chefsexpressions.com- A phone call or email will be made by our team to verify the order. If no call or return email is received within 18 hours of your order, please call to verify it was received
~Orders must be placed 48 hours in advance
Pick up
~Our office is open for pick-ups from 9:00 am – 4:30 pm Monday through Friday
~Saturday and Sunday require a $500 minimum with specific times to be arranged.
Delivery Times
~Your order will be delivered within 20 minutes of your requested time
~Our delivery specialist will be in touch if there are any unforeseen delays
~Please alert us to parking or security delays upon our arrival
~We recommend you plan to serve 15-30 minutes after your requested delivery time
Delivery Fees and Minimums
~0-7 miles $20
~7-15 miles $30
~16-40 miles $40
~Minimum delivery is $200 Monday through Friday
~Minimum delivery is $500 on Saturday and Sunday
Food Safety
~Food safety is our concern, therefore discard any leftovers which remain at room temperature for more than two hours. Leftovers kept can be safely refrigerated for up to two days
~Please alert us to any allergies when ordering
Service ware
~All platters come with disposable plates, silverware, napkins, tablecloth and beverage cups when beverages are ordered. Disposable Chafing Dishes and Sterno are available for $8.00.
Upon delivery
~Our delivery specialist will set up your order with a disposable table cloth
~ Service of food is not included.
Billing
Payment is due upon ordering. We accept all Major Credit Cards. Corporate accounts are available with a minimum ordering level of $2500 per month
Food Attendant
Orders of 75 persons or more will be accompanied by a complimentary attendant.
A professional attendant is available for a fee of $125 for up to 4 hours and $200 for 6 hours of travel, set up and service time.