AMERICAN VISIONARY ART MUSEUM GALA FEAST & FUN HONORING CHEF PATRICK O' CONNELL
Posted on: Thursday, February 2th, 2014
American Visionary Art Museum Annual Gala
On Monday, November 4th, 2013, The American Visionary Art Museum held their Annual Gala honoring their 2013 Grand Visionary Honoree, Chef Patrick O'Connell, Chef/Proprietor of The Inn at Little Washington. O'Connell is a self-taught chef considered by critics to be one of the best in the world.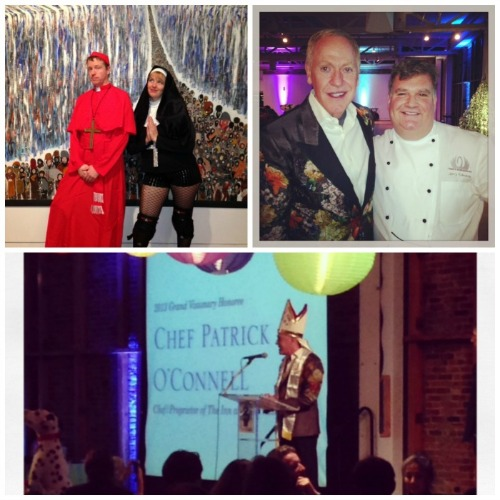 Chef's Expressions joined Chef O'Connell to celebrate the museum's 18th anniversary with an evening full of music, food, and fun. All proceeds from the Museum's Grand Visionary Gala Celebration benefited their educational programming and exhibitions.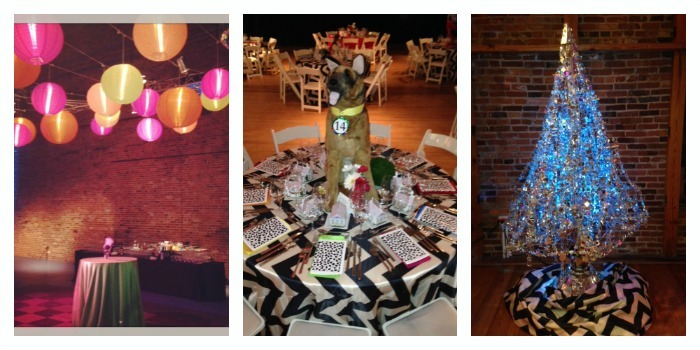 Event Design Consultant, Melanie Brzozowski did an amazing job with designing and executing the menu with Jerry Edwards CPCE from start to finish.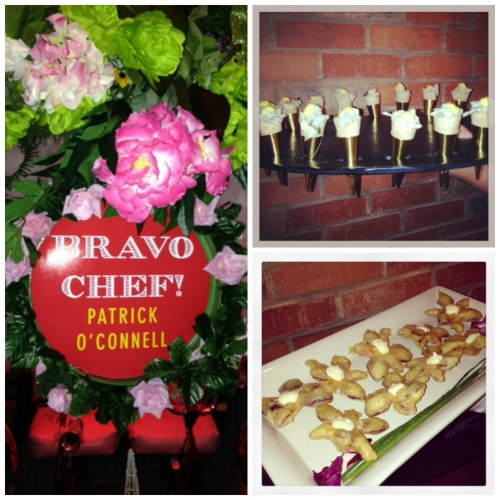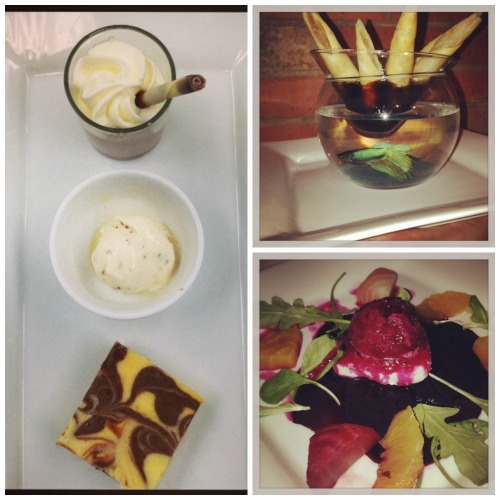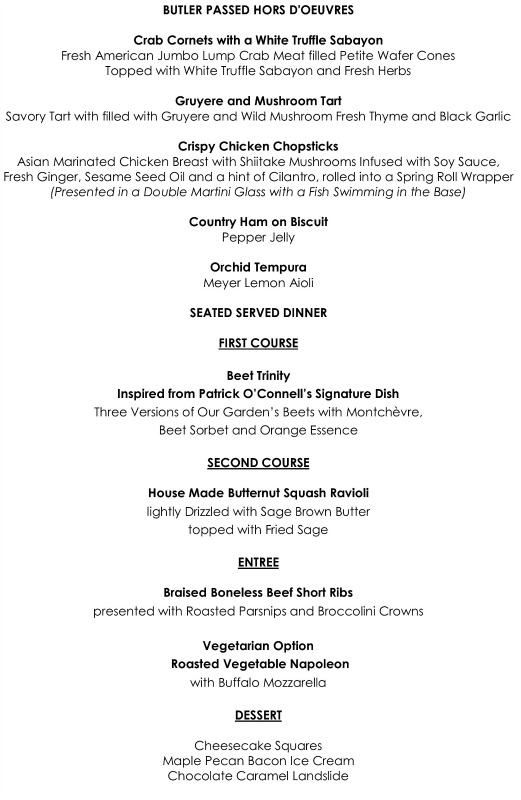 We want to thank American Visionary Art Museum for allowing us to be a part of this amazing event!