THE BALTIMORE CHILD ABUSE CENTER'S BE A HERO FUNDRAISER AT THE AMERICAN VISIONARY ART MUSEUM
Posted on: Thursday, May 5th, 2014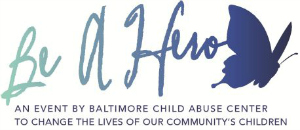 On Thursday, April 3rd, 2014, at American Visionary Art Museum, Chef's Expressions teamed up with the Baltimore Child Abuse Center for the "Be a Hero" fundraiser, supporting their heroic efforts to provide treatment and prevention of child abuse, as well as honor members of the community who have shown a commitment to keeping children safe from sexual abuse.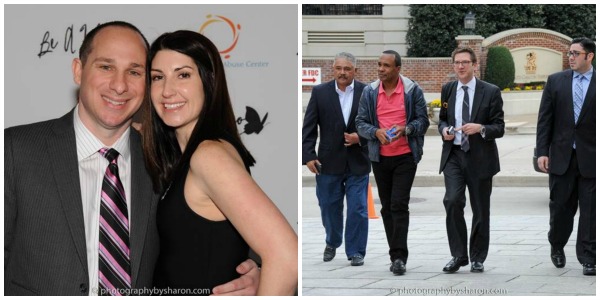 Photography sponsor, Sharon Redmond generously donated her time to capture the evening.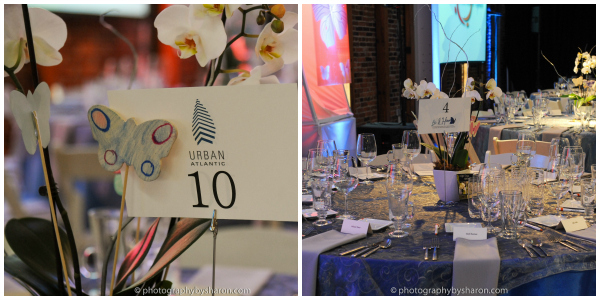 The fluorescent room lit up beautifully with various butterfly emblems signifying the "Be a Hero" concept. More than 450 guests enjoyed a seated dinner courtesy of Chef's Expressions, while viewing a virtual tour of BCAC and listening to the evening's featured speakers.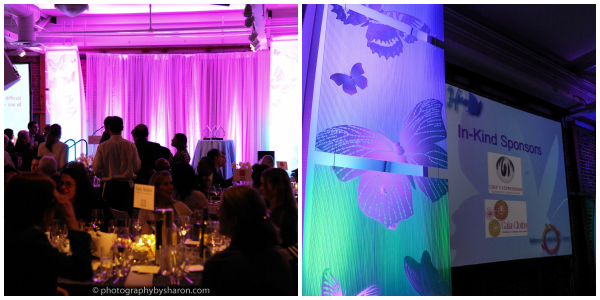 Be A Hero Menu
VIP Reception
Smoked Salmon Canape
A blend of Smoked Salmon, Cream Cheese and Butter
Korean Barbequed Beef Spoons
Braised Korean Barbeque Beef served atop a Fresh Chiffonade of Romaine Lettuce on a white Asian spoon
Bruschetta di Mozzarella and Peppers
grilled Crouton of Bread topped with Extra Virgin Olive Oil, Buffalo Mozzarella and Fire Roasted Red Peppers
Shiitake Chopsticks
Crispy Spring Roll filled with an Asian Shiitake Mushroom Ragu, served with a Raspberry Hoisin Dipper
Honey Pepper Shrimp
Jumbo Shrimp glazed with Clover Honey and Japanese Bread Crumbs, then wrapped in Fruit Wood Smoked Bacon and sprinkled lightly with Chinese Cracked Pepper
Crab Cakes
Jumbo Lump Crab delicately seasoned and sauteed until golden
Pulled Pork Sliders
Carolina Pork BBQ with creamy crisp Cole Slaw on a miniature Potato Roll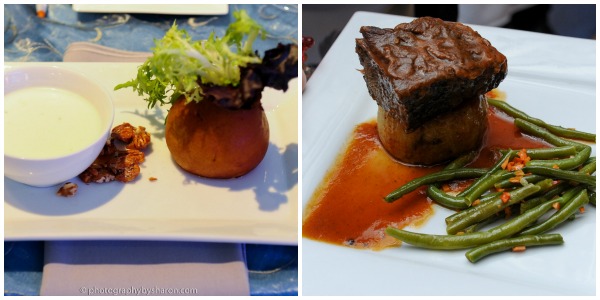 SEATED SERVED COURSE
Poached Pear and Mache Salad
Freshly poached Bosc Pear filled with Mache and Goat Cheese, toasted Pecans, and White Balsamic Vinaigrette
Vichyssoise
The classical Summer Soup of Leek and Potatoes, chilled with Fresh Chive Infusion
BREADS
Chef's Artisan Bread Basket Lavash with Cumin, Naan Bread with Vidalia Onions, Petit Brioche Rolls with Sel Gris, Mini Pumpernickel Batons, Pain Complet Boules with Whole Grain, Rosemary & Black Olive Ciabatta, Vermont Creamy Butter Triangles and Red Hawaiian Sea Salt
ENTREE
Braised Short Ribs
Tender Boneless Ribs slowly braised in an Provencal Sauce of Veal Demi Glaze with Roast Plum Tomatoes, Hungarian Garlic, Fresh Basil and Thyme, Orange Zest and Fresh Parsley
Yukon Gold Mashed Potatoes
Freshly Whipped Yukon Gold Potatoes, Sweet Butter, Cream, Sea Salt and Cracked Black Pepper
Haricots Verts
Petite Green Beans
Carrot and Red Pepper Brunoise
VEGETARIAN ENTRÉE
Vegetable Napoleon
Roasted and grilled Vegetables stacked high with Fresh Buffalo Mozzarella, Roasted Plum Tomato Sauce and Quinoa
DESSERT SERVED
Peanut Butter Sins
Red Velvet White Chocolate Cheesecake Lollipops
Mini Carrot Cakes with Cream Cheese Icing and Candied Carrots
Among the phenomenal guests were Boxing Great, Sugar Ray Leonard, President of the Maryland Region Wells Fargo, Andrew Bertamini, and Executive Director of the Baltimore County Education Foundation, Debbie Phelps.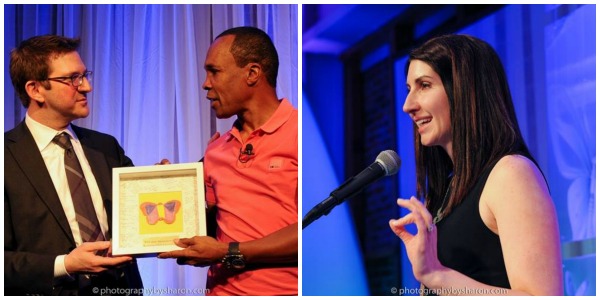 Chef's Expressions was extremely proud to have been a part of such an inspiring and meaningful moment with the Baltimore Child Abuse Center. Through hard work, and contribution, the event turned out to be a major success. The BCAC's friends and community partners were able to raise more than $220,000!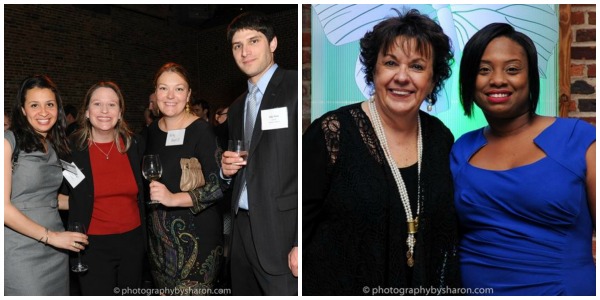 Event Recap with Executive Director of Baltimore Child Abuse Center, Adam Rosenberg
What was your favorite part of the event?
My favorite part of the event was walking into that room at American Visionary Art Museum to see 460 people supporting us. The feeling was very gratifying. Even with such a large amount of people in the room, it still managed to feel like a very warm, engaging, and intimate event. The intimate setting provided our guests with the opportunity to really understand and appreciate what our mission was all about.
Did you find Chef's Expressions to be helpful and cater to all of your needs?
Not only was Chef's Expressions a helpful caterer, but a helpful partner to actualize the integral components to make this event successful. They believed in our vision, and went above & beyond to make certain that money raised was able to go toward our direct service mission. Chef's Expressions went to bat with a lot of our vendors to help us obtain donated services, or ensure that we received the best price possible . Without them it may not have been possible or profitable. I am deeply grateful to Jerry and every member of their team who set out to make sure it was a memorable night.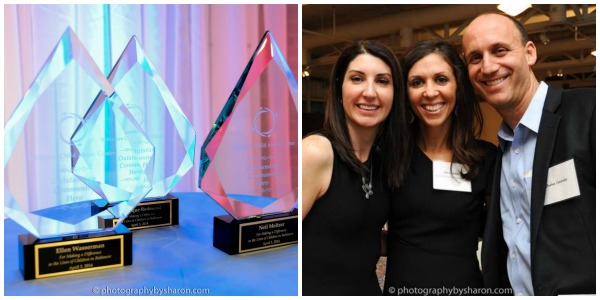 How did you enjoy the guest speaker, Championship Boxer & motivational speaker, Sugar Ray Leonard?
Sugar Ray Leonard provided a very unique perspective on self empowerment. He shared a very spirited conversation about his own career and hopefully provided our guests with great encouragement to exceed in there own goals. He offered a very warm and caring perspective on what we do and why it is so important. It energized the audience.
How has 'Be A Hero' impacted your life?
Be a Hero has impacted our lives here at BCAC in numerous ways: it has inspired us to rise above things that could be difficult in our regular challenges and recognize that our staff and partners are heroes to these kids. Without BCAC in this leadership role, children who were subjected to abuse or witnessed violence are not going to get the same level of care that they deserve. The motto has shown us that Baltimore and the world are ready to join us in this movement and that we can succeed in this effort.
Event Recap with Chef's Expressions President & Corporate Chef, Jerry Edwards CPCE
What was special about this event?
Well, the Baltimore Child Abuse Center was able to sell out the entire evening, with a waiting list. Considering the fact that this was their first attempt at putting together this kind of event, I think that is pretty amazing. Also, being given the opportunity to hear the heartfelt words of Sugar Ray Leonard added an another amazing element to the event.
What was your favorite item on the menu?
The Short Ribs. They were braised in Provencal Sauce of Veal Demi Glaze with Roast Plum Tomatoes, Hungarian Garlic, Fresh Basil and Thyme, accented by Orange Zest and Fresh Parsley. We received a lot of great comments on this dish! Everyone loved it.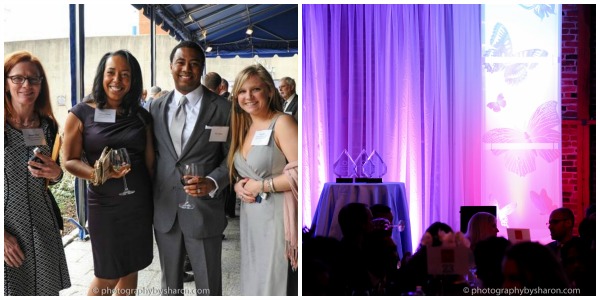 How is this event different from other events?
A key difference in this event is that Chef's Expressions was not just the caterer, we were an actual partner in the event. We sat in committee meetings to help design the menu, and decide how the event should flow. Our team donated over $25,000 in services and we were more than honored to do so because we believe very highly in their message & mission. The Baltimore Child Abuse Center rescues children who have been exposed to very traumatic events and offers them the support and recovery they need. They are heroes to these children and to our community. Chef's Expressions is more than willing to support this event and future events with BCAC.
How did you incorporate your client's wishes in this event?
We put fourth great effort into taking their vision and manifesting it into something that would become an amazing success.
What was your favorite part about attending the event?
Supporting their efforts meant more than anything. Aside from that, I really enjoyed the opportunity to visualize how successful the evening turned out to be.
Event Credits
Florist – Wicked Willow
Event Designer – Precon Events & American AV
Graphic Design – Redstart Creative
Printing – Prestige Printing
Linens – Gala Cloths
Valet Service – Jay's Valet
Photographers – Sharron Redmond
Video Production – Story Farm