AN ELEGANT VENUE: THE CARRIAGE HOUSE AT THE EVERGREEN MUSEUM & LIBRARY
Posted on: Tuesday, March 3th, 2013
One of the most important parts of the event planning process is deciding on a venue. Our Event Design Consultants are great advisers to our clients and frequently help them find the best places for their special day.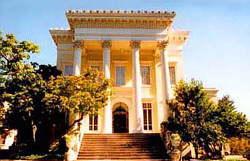 4545 N. Charles St. Baltimore, Md 21210
We are excited to feature The Carriage House at the Evergreen Museum & Library, the most recent location of our Wine Supper and a wonderful location for a Wedding, Mitzvah, or Corporate event.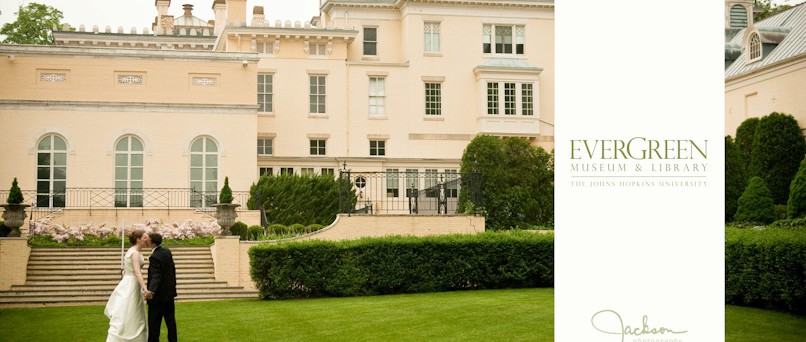 Housed in a former Gilded Age mansion surrounded by Italianate gardens, Evergreen Museum & Library is at once a prestigious collection of fine and decorative arts, rare books, and manuscripts assembled by two generations of Baltimore's B&O Garrett family, and a vibrant, inspirational venue for contemporary artists. The collection counts among its many treasures post-Impressionist paintings, Chinese porcelain, Japanese lacquerware, a Léon-Bakst designed private theatre, and one of the largest private collections of Louis Comfort Tiffany art glass.
The traditional and charming scenery makes The Carriage House at the Evergreen Museum & Library the perfect venue for a memorable wedding ceremony.
A Bubbly New Years Celebration at The Evergreen Carriage House and Museum
On January 11th, 2013, Chef's Expressions partnered with Meals on Wheels to welcome in the New Year with a special Wine Supper at the The Carriage House at the Evergreen Museum & Library. Instead of the traditional pairing of food and wine, Chef's Expressions decided to put a New Years spin on the menu by pairing each course with a different sparkling wine.
The evening began with a pop, as guests were greeted with the first champagne of the night, Casteller Cava Rosé.
Guests were then seated for supper, where they indulged in a five-course culinary extravaganza! The menu consisted of seasonal flavors fit to pair perfectly with our special selection of bubbly.
"Ring in the New Year" Menu
Seared Scallop and Shrimp
Truffled Vinaigrette infused Arugula Salad
Strawberry Rhubarb Compote
Casteller Cava Rosé, Sant Sadurni d' Anoia Spain
Lime Ceviché of Fresh Local Rockfish
Crispy Corn Cake
Schramsberg Blanc de Noir, Calistoga California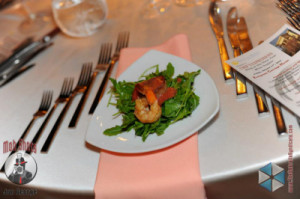 Champagne Poached Thighs
of Free Range Chicken
Lemon Pancetta Beurre Batu
Baby Spinach with Lemon Zest & Chive Oil
Lanson Champagne – Demi Sec, Reims France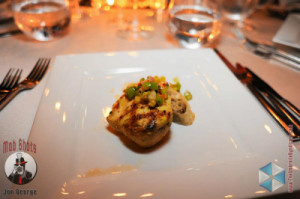 Margarita Styled Free Range Chicken Breast
Spicy Tomatillo Salsa
Mushroom Strudel
Gruet Brut Rosé, Albuquerque New Mexico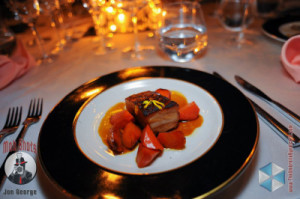 Pork Belly with a Tupelo Honey Glaze
Bourbon Seared Carrots
Scharffenberger Brut Rosé, Philo California
Sweet Endings
Dark Chocolate Covered Strawberries
Champagne Truffles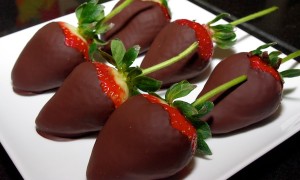 If you are looking for a unique, beautiful and historic location for your special event, The Carriage House at the Evergreen Museum & Library is a wonderful choice!
Thank you to Absolute Entertainment and The Umbrella Syndicate for making the evening even more special!