FARM TO CHEF'S SIX CHEF SIGNATURE AUCTION DINNER
Posted on: Wednesday, July 7th, 2015
Farm to Chef is a local culinary competition that benefits something near and dear to Chef's Expressions' heart: AIWF's Days of Taste. Days of Taste is a nonprofit organization that encourages elementary school students to appreciate the taste and benefits of fresh food by teaching them about their food's journey from farm to table. The competition partners 30 of the most talented Maryland Chefs with 30 local farmers and challenges them to bring their best in creating delicious dishes for guests. Every year, the Farm to Chef Maryland Culinary Competition auctions off a private six course Signature Wine Dinner to benefit the Days of Taste Program.
On Tuesday, June 9th, 2015, our very own Jerry Edwards and David Brooks along with 4 other Maryland top chefs gathered at the beautiful Turtle Hollow Home on Verdant Valley Farm to serve 12 lucky guests a unique, mouthwatering feast. What made this dinner menu so especially unique is that each chef individually designed and prepared their very own signature dish to serve for the evening. With this group of culinary genius coming together to create one menu, the outcome was bound to be nothing short of amazing.

On the evening of the dinner, auction winner Dr. Dianna E. Abney and her husband, Dr. S. James Gates Jr. were celebrating their 31st wedding anniversary! They were accompanied by their son and daughter, along with 8 other friends. The scenic views of Verdant Valley Farm made for the perfect setting to commend the special occasion. The chefs involved couldn't have been more thrilled to assist in the celebrations by serving up their champion style dishes.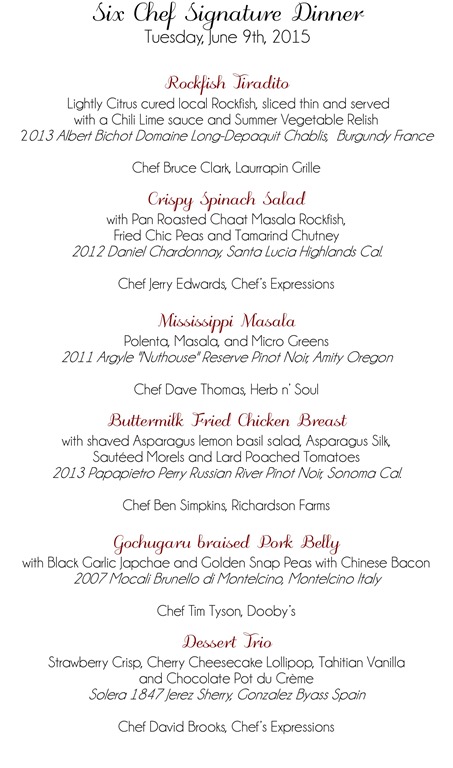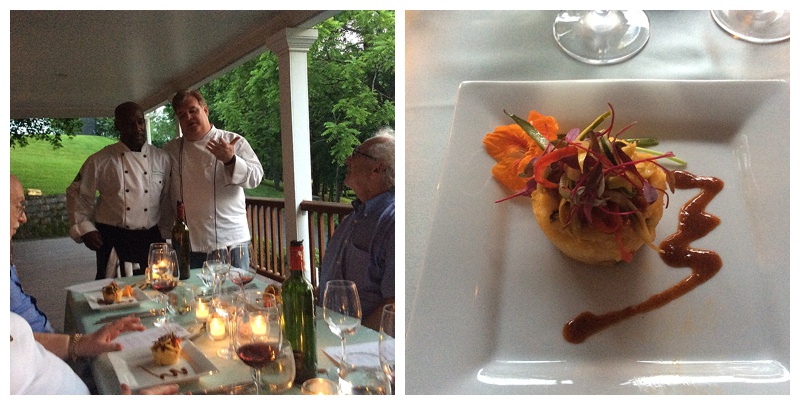 It was a fun and flavor-filled evening to say the least! Are you interested in becoming the host for the next Farm to Chef auction dinner? The 6th Annual Farm to Chef Maryland Culinary Competition will take place this year on Monday, October 5th 2015 at the B&O Railway Museum.
Buy your ticket to enjoy the fresh food and an unforgettable culinary competition to benefit Days of Taste!