THE FLOATING VENUE: WATERMARK'S RAVEN YACHT
Posted on: Wednesday, May 5nd, 2013
One of the most important parts of the event planning process is deciding on a venue. Our Event Design Consultants are great advisers to our clients and frequently help them find the best places for their special day.
Chef's Expressions is delighted to highlight Watermark's Raven Yacht as this month's featured venue! The newest yacht in the Watermark fleet, this classically styled vessel is a custom-built tribute yacht designed to evoke the steamships of the 1900's. The Raven was built by Scarano Boat Builders in Albany, New York, who was chosen because of their expertise in creating modern classic yachts. With her signature purple hull, The Raven was designed for both luxurious private charters and stylish public cruises. Raven's climate controlled main deck is spacious with wood-trimmed windows and beam ceilings along with a bar and media wall. The classic form of elegance and convenience of modern interiors and functionality make Watermark's Raven Yacht the perfect venue for any special occasion.
On May, 16th, 2013 The Animal Allies Rescue Foundation (AARF) hosted Social Expression's second event of the year: Sip, Sail, and Socialize aboard Watermark's Raven Charter Yacht.
The ticketed event was completely sold out and 150 guests from Maryland and DC sipped, sailed, and socialized for a fantastic cause.
Great music, raffle prizes, fantastic food and company brought this beautiful charter to life as we sailed Baltimore's Inner Harbor, raising money for the Animal Allies Rescue Foundation (AARF) to promote the rescue and adoption of homeless and abused animals.
The menu also featured our signature drink of the evening, The Sloop Betty Strawberry Basil Martini. Check out the delicious recipe…
Strawberry Basil drink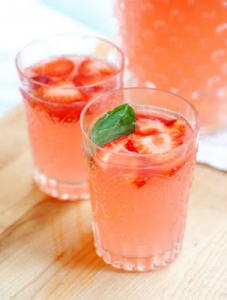 12 ounces strawberry limeade
8 basil leaves
2 to 2 1/2 cups Sloop Betty Vodka
Empty the limeade into a pitcher. Add 2 1/4 cups of Sloop Betty Vodka (or a bit less, if you don't want your drinks to be quite as strong).
When you remove the pitcher from the fridge, your martinis will be a lovely pale pink color. Now all you have to do is serve them and wait for the compliments to pour in.
If you are looking for a modern classic floating venue and an elegant cruise in the Inner Harbor to celebrate your next memorable event, The Raven Yacht by Watermark is the ideal venue for you!
Social Expressions would like to express sincere thanks to Animal Allies Rescue Foundation (AARF), Watermark Cruises, Cosmetic Surgery Center of Maryland and Med Spa, Uber Baltimore, Absolute Entertainment, The Umbrella Syndicate, Sloop Betty Vodka, Downtown Diane, HeidNSeek Entertainment, Bonneau Caprece, Little Bit Heart, Trenchcoat Marketing, and Chef's Expressions for helping make this event such a success!