HOLIDAY DECOR: TABLE SETTINGS
Posted on: Wednesday, December 12th, 2013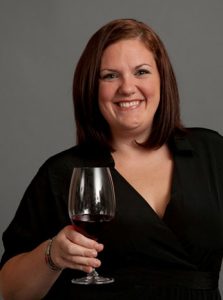 I recently had the pleasure of working with The Baltimore Sun to design and cater a tablescape for a Holiday Fashion photo shoot at Silo Point. I was approached with this opportunity by Jennifer McMenamin, a Wedding Photographer and friend who, last year, gave John John Williams, from the Baltimore Sun, my name about Halloween Décor. The photo shoot at my home was picked up nationally! He called again this year and asked me to style an entire event including table décor and florals for a photo shoot at Silo Point featuring Holiday Fashion. see gallery here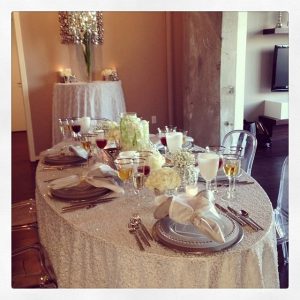 John John wanted it to look like a "Winter Wonderland" and for me to use all white so the cloths and food POPPED! I talked him into letting me use a little bit of silver to break up the monotony. Anyone that knows me knows that my LEAST favorite color (or absence of color) to design with is WHITE. After I originally got off the phone with him, I started envisioning snow falling, ponds iced over, glistening tree tops, sparkling horizons. I immediately knew which linen I needed to use to set the tone for the dining room table. I needed sparkle and texture so I picked the White "Hollywood" linen from Linen Hero which is entirely made of white sequins. It was perfect as a base. I used multiple chargers, base plates, dinner plates in hues of whites, clears and silvers to build up the table. For the center of the table I submerged white dendrobium orchids in tall cylindrical vases I sprinkled each of them with super fine iridescent glitter so they would sparkle. I also lined the table with smaller centerpieces of white hydrangeas in silver mercury glass to give the image of snowballs.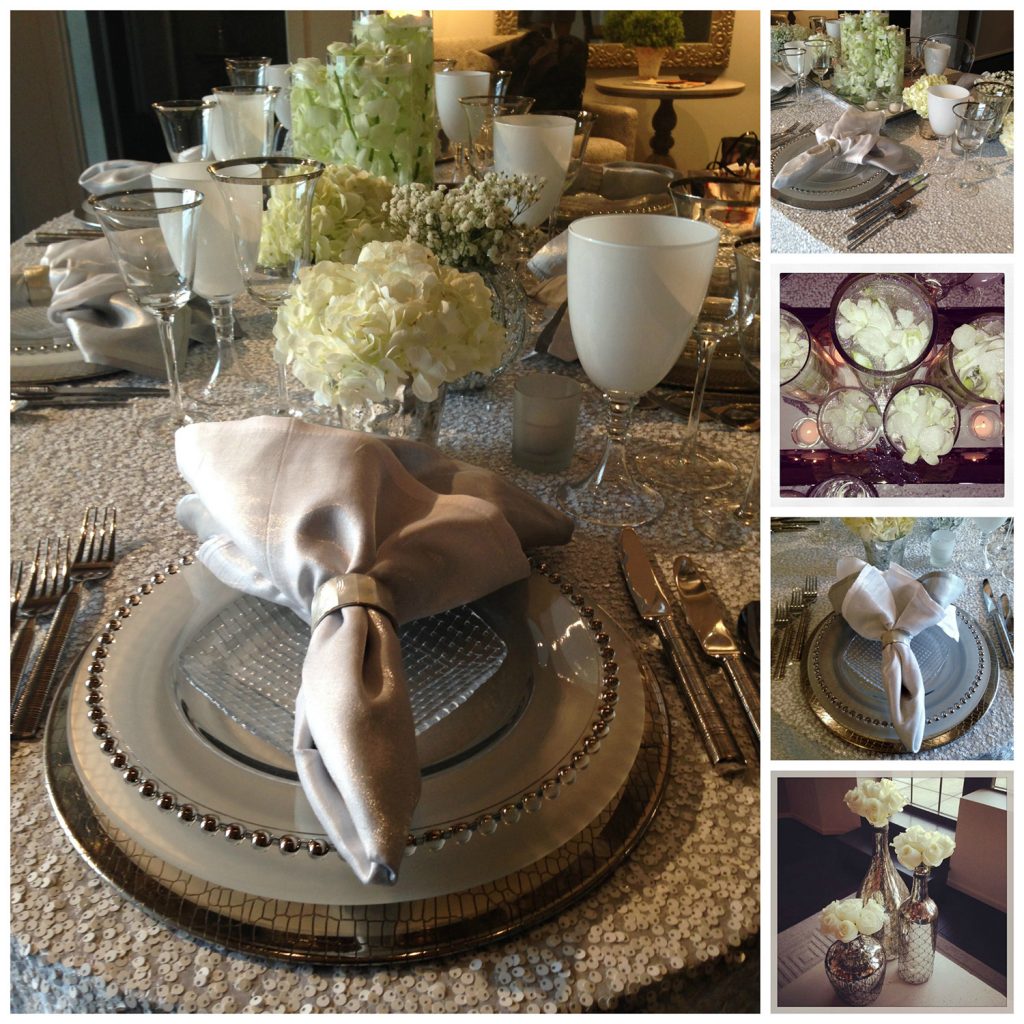 For the accent wall, I used the mirror from my office that is framed in crystals. I submerged calla lilies in a tall tulip vase and topped it off with a silver shimmery chandelier and put it in front of the mirror so it would reflect like snowflakes. On the table in front of the accent wall I used a White Shag linen that has texture to it so it looked like a snowy hill. When working with white, texture and abundance are important.
It was an amazing day with the design and photography team from The Baltimore Sun, the Hair Stylist, the Make Up Artist and ALL the Models were all SO personable. It really did feel like we were in a Swiss Chalet having an amazing holiday party!
Be sure to follow me on Pinterest!
Happy Holidays!
Melanie Brzozowski, Event Design Consultant