HOLIDAY PARTY PLANNING MADE EASY WITH THE SOCIALBAR!
Posted on: Sunday, June 6th, 2013

The SOCIALbar is a unique and creative new concept by Chef's Expressions where your bartender and chef are one in the same person. We like to call this attendant your "Capista", from the Italian root Cap Couco for Chef and Barista for Bartender.
Your "Capista" creates inspired seasonal dishes paired with creative cocktails, Craft Beers and wines. The SOCIALbar is perfect for any mid-day or happy hour style holiday celebrations because it's created to serve a simple two hour cocktail event during the week for a reasonable price. The SOCIALbar leaves your guests feeling like they have just experienced something quite exciting.
Call one of our Event Design Consultants or click here to give us details about your holiday party.
At the SOCIALbar, guests select two items from a list of eight culinary creations and partner them with a choice of one of our tasty cocktails, micro beers, or wine from our E-Vino Wine Bar.
"The food is spectacular! Their attention to detail amazed me… everyone on the staff is so friendly and personable"
-Drs. Colleen & Christopher Lemmon
Winter Menu
INSPIRED BITES
Chicken Slider
Chipotle Aioli
Mediterranean Shrimp
Blistered Tomato and Cucumber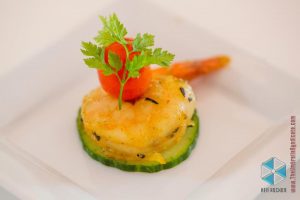 Philly Cheese Steak
Housemade Pretzel Roll
Hummus Trio
Smoked Paprika Garlic, Feta and Black Olive, Wild Mushroom
Toasted Pita Chips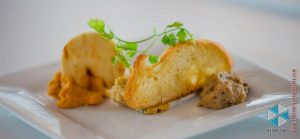 Szechuan Beef
Green Bean Salad
Pulled Pork Slider
Roasted Mushroom Duxelle
Tuna Tartare & Vegetables
wrapped in Rice Paper
Roasted Pepper Salad
Indian Flatbread
Cheesecake Lollipops
Dipped in Chocolate
CREATIVE COCKTAILS
Bourbon Cider Splash
Orange Side Car
E-Vino Red & White Premium Wine
Two Craft Beers
Bottled Water & Soft Drinks
Our Creative Cocktails at the SOCIALbar are always changing with the season – this season, it's a delicious Strawberry Basil Margarita or refreshing Green Tea Mojito.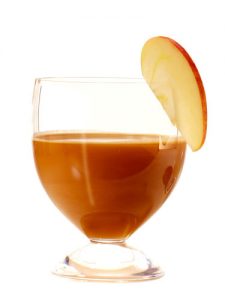 Bourbon Cider Splash
Ingredients: (serves 2)
4 ounces apple cider
2 ounces bourbon
Spash of Cointreau
Splash of freshly squeezed lemon juice
Directions: Fill a cocktail shaker with ice. Add apple cider, bourbon, Cointreau, and lemon juice; shake to combine. Strain cocktail into 2 chilled martini glasses.
The SOCIALbar is a complete packaged event that clients can 'order' from Chef's Expressions. Our Event Design Consultants can easily create a professional, value savvy, and fun holiday experience. The SOCIALbar can be modified to fit many settings – an office, small or large venue, outdoors or inside and is also ideal for employee recognition, client appreciation, networking happy-hour, or team building.
Value Savvy – $60 per person
Includes Inspired Bites, Creative Cocktails, Craft Brews,
E-Vino Red & White Wine Bar, Service, Rentals
2 Hour Weeknight Experience, 50 guest minimum, additional charges may apply
Contact one of our Event Design Consultants today to start planning your SOCIALbar experience!
The Chef's Expressions team would like to thank Syzygy (event design), Intrigue Design and Décor (florals), The Umbrella Syndicate (social images), Joseph Meyerhoff Symphony Hall (venue), Accelerent (business development partner), Carla David Designs (invitation design), Elan Artists (live entertainment) for helping us to bring the SOCIALbar to life for our debut party!