LET CHEF'S EXPRESSIONS PLAN YOUR HOLIDAY CELEBRATION!
Posted on: Wednesday, June 6th, 2014
It's almost that time of year to start planning your holiday celebrations. From budgeting, menu & bar selection, to décor ideas…the pressure of planning the perfect holiday soiree can quickly become an overwhelming experience. No need to panic, Chef's Expressions is here to help.
Budgeting For Your Holiday Soiree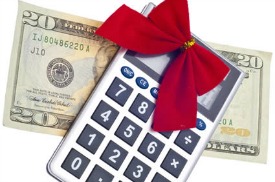 Working with a designated budget can be a tedious task when considering all of the intricate aspects that are involved in the process. Chef's Expressions will help you break down your budget and manage it in a way that is effective for your vision. For example, maybe you would love to include Lobster in your menu, but it is not in your budget to serve as a main dinner course. Perhaps it would work well to incorporate it in an Hors d'oeuvre instead. Our Event Design Consultants will work to custom design an experience based on what works best for both you, and your budget. Aside from a fully customized experience, we also offer the value savvy option of our SOCIAL BAR – a wonderful alternative if you want to plan a sophisticated Holiday party, but don't have the time or energy to spend on planning an elaborate experience.
The Hectic Planning Process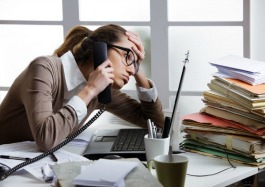 There's a lot that goes into planning and executing an amazing Holiday party. With the hectic flow of day to day life, piling a project like this on top of your normal responsibilities can seem nearly impossible. Our team here at Chef's Expressions is more than happy to take that off your plate. From developing an organized timeline, to designing the perfect floor plan for your space, our team will turn your event's logistics into a walk in the park. Our Event Design Consultants go above and beyond for their clients and will ensure that they are there for you every step of the way to guarantee your guests enjoy a seamless experience.
Decoration Anxiety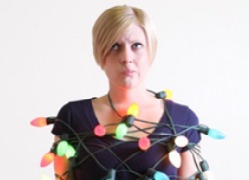 Some people gain tremendous joy from the thought of coordinating color schemes and designing the perfect centerpieces, others…not so much. Do yourself a favor, save the effort and let us handle it. We pride ourselves on creativity, and our team is constantly coming up with new and fashionable ways to make our events truly memorable. We thrive on setting the trends for our industry, so whether you want to turn your office lobby into a Winter Wonderland, or just looking to keep it simple, our team can help you develop the perfect event design to fit your occasion. From lighting and draping, to linens and florals, we have great relationships with many of the area's top vendors who can easily add that special flare.
But, What About The Food?
At Chef's Expressions, we design every menu with the intention of bringing passion and excellence to our clients. Whether we are catering to a party of 50, or a party of 500, we will work with you to create and customize the finest cuisine for your occasion. Because every party is unique, we offer a variety of different options to fit your style of celebration.
Our seasoned team of industry professionals can provide you with a customized experience that is sure to put all of your planning anxiety to rest. Chef's Expressions is behind you 100% of the way to ensure that you and your guests enjoy a seamless and memorable event. Save the headache and let Chef's Expressions steer the sleigh for your next Holiday celebration.