HOLIDAY RECIPE: SWEET POTATO CASSEROLE
Posted on: Wednesday, December 12th, 2013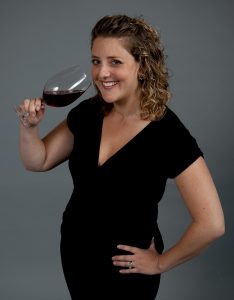 For every family holiday, I have a stipulation that it must include a sweet potato casserole with toasted marshmallows. Since I am so insistent, it has become my item to bring to the holiday meals. You always have to be careful with the marshmallows, though, and watch them while they toast in the oven. One year, I got distracted while catching up with my aunt and started a fire in her oven–all was okay, but it certainly made the evening more exciting (just not in the way we anticipated).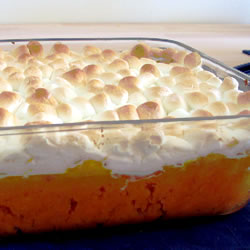 INGREDIENTS
5 1/2 lb sweet potatoes
1/2 cup dark brown sugar
1/4 cup bourbon
4 tbsp. unsalted butter, melted
1 1/2 tsp. kosher salt
1 tsp. ground cinnamon
1 tsp. ground ginger
1/2 tsp. ground allspice
1/2 tsp. freshly grated nutmeg
1 (8-ounce) can crushed pineapple
Heat oven to 350 degrees F. Place potatoes on a foil-lined baking sheet; bake until tender, about 1.5 hours (by baking instead of boiling, you get a deeper sweet potato flavor). Peel and transfer to a food processor along with brown sugar, butter, 1 teaspoon salt, cinnamon, ginger, allspice, nutmeg, pepper, and pineapple puree until smooth. Transfer to a 9″ x 13″ baking dish; bake until heated through, about 25 minutes. When heated thoroughly and just before serving, generously sprinkle marshmallows over top of casserole. Set broiler to high. Put baking dish on top rack, close to broiler and watch closely–usually takes between 30 seconds to one minute for marshmallows to brown.
Happy Holidays!
Laura Alima, Marketing Director