HOLIDAY WINES: THE BOUNTY OF THE SEASON
Posted on: Tuesday, December 12rd, 2013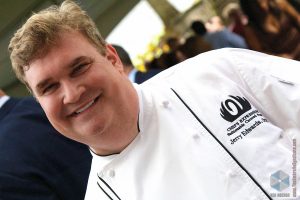 There are three wines that work well for the Holiday season. First of all, champagne or sparkling wine goes with most anything. The effervescence of the bubbly wine seems to help it stand up to most flavors without overpowering. Also, the natural acidity of these wines help cut through the richness of these recipes in a way that allows the true flavors to shine.
The second wine that does well at the holiday table is a slightly sweet Kabinet Riesling. There is so much salt in a meal like this that the salty sweet combination of the Riesling and the foods work very well together. Also, the Riesling has a bit of acidity which again brings out the best in these holiday dishes.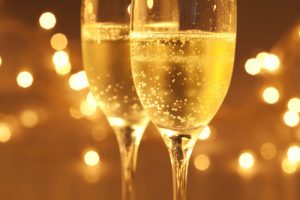 The final wine choice I like to suggest for those who must have a red wine is Pinot Noir. Specifically, from regions where the fruit levels are not so ripe. These are California wines from Carneros or some Sonoma Coast wines. Pinot Noirs with strong minerality also work well, especially red burgundy wines from Cote de Beaune or Cote de Nuit. Once again, acidity takes center stage here and cuts through all the rich flavors at the table. But the intense and bright cherry flavors, backed up with a complex dose of mineral richness, creates some very fun flavor combinations, like the flavors of orange zest in cranberry sauce combined with a nice Pinot Noir.
In a nutshell, I recommend you show up to your family's dinner table this year with a bottle of dry or Brut Sparkling wine, a bottle of crisp Pinot Noir, and a bottle of Kabinet Riesling. Your selections will outshine any jug wine or Cold Duck that Uncle Harold brings.
Happy Holidays!
Jerry Edwards, President and Corporate Chef