LET'S TOAST TO DAY 3 OF HOLIDAY CHEERS!
Posted on: Friday, December 12th, 2012
Benjamin's First Christmas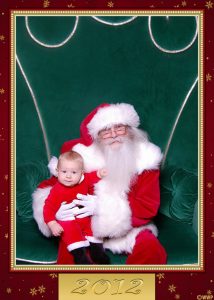 We are so excited to be celebrating our first Christmas with Benjamin! He will be 9 months old for Christmas, so just old enough to enjoy the wrapping paper, ribbons and bows.
Our favorite thing is to watch him crawl up to the Christmas tree and touch the branches, very carefully noticing how the needles feel in his hand.
This Christmas will be magical, seeing everything through the eyes of a child.
Happy Holidays!
Ted Berencz, Director of Personel
Christine Berencz, Event Specialist