LET'S TOAST TO DAY 4 OF HOLIDAY CHEERS!
Posted on: Saturday, December 12th, 2012
Favorite Holiday Cookies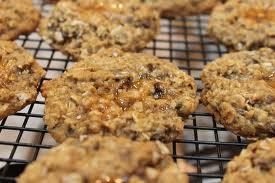 Nothing says "The Holidays" like my Wife's World Famous Chocolate and Oatmeal Cookies.
Every year, right about this time, I come home to a completely destroyed kitchen. Really, how does someone get flour on the ceiling? But then I see them, shining through the disarray and mayhem, and I know, that she has just composed one of my favorite holiday treats.
I hope you enjoy them as much as I do, as I went to great lengths to coax this secret recipe out of her.
2 cups of Unsalted Butter
4 cups of Flour
2 tsp. Baking Soda
2 cups Granulated Sugar
2 cups of Brown Sugar
5 cups of Blended Oatmeal (blend in food processor until fine powder)
24 oz. Chocolate Chips
1 tsp. Salt
1 8oz. Hershey's Chocolate Bar (grated)
4 Eggs
2 tsp. Baking Powder
3 cups of Chopped Nuts (I prefer Walnuts)
2 tsp. Vanilla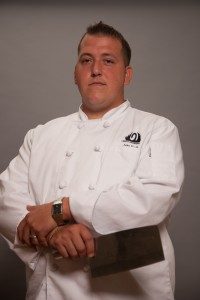 Cream the butter and both sugars. Then add the eggs and vanilla. Mix together with flour, oats, salt, baking powder, and baking soda. Add your chocolate chips, Hershey bar (grated), and nuts.
Roll into small balls and place two inches apart on an ungreased cookie sheet. Bake for ten minutes at 375°F.
This recipe makes 112 cookies, and believe me, although that sounds like a lot, you will not be able to get enough of these!
Enjoy and Happy Holidays!
Jake Hack, Executive Sous Chef