LET'S TOAST TO DAY 5 OF HOLIDAY CHEERS!
Posted on: Sunday, December 12th, 2012
A Holiday Tradition
Every year, my husband and I gather our children to take our holiday picture. I keep the picture in my office year round, just putting the most current picture on top of the last one. It's amazing to see how my girls have changed from the year before!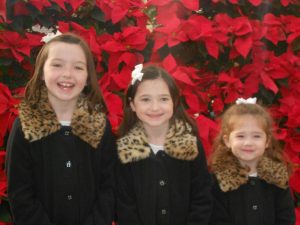 Riley (7), Molly (5), Kerri (3)
Happy Holidays!
Katie Bittinger, VP of Finance