LET'S TOAST TO DAY 6 OF HOLIDAY CHEERS!
Posted on: Monday, December 12th, 2012
The Day After Christmas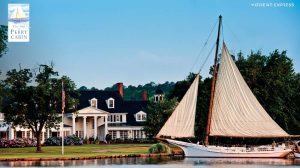 I am starting a new Post Holiday tradition by enjoying a getaway at The Inn at Perry Cabin this year. With their newly renovated property, I am so looking forward to spa treatments, home style cuisine with waterfront seating, and most of all relaxing in front of their magnificent open hearth fireplace with cozy cocktails!! This will be my personal celebration before returning to the real world of phones ringing with newly engaged brides!!

Happy Holidays!
Bonny Opper, Senior Event Design Consultant