PLAN THE PERFECT PURPLE PRIDE SUPER BOWL PARTY!
Posted on: Tuesday, January 1nd, 2013
5 Ideas for Planning the Perfect Purple Pride Super Bowl Party!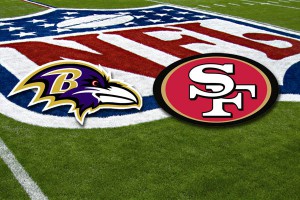 Planning a Purple Pride extravaganza for this year's Super Bowl? We can help! We've put together a great Super Bowl menu – either pick up the food here from our shop or have a server come to your house and help so you don't miss any of the game or commercials.
We've entertained at a few parties so we thought we'd help you out with 5 ideas for hosting a GREAT Purple Pride Party.
1) Get Your Invitations Out Soon
There are many creative types of invitations available that will get your party moving in the right direction. Since the big game is only a couple weeks away, we suggest going for electronic invites – Check out the football inspired invites at Paperless Post.
2) Purple Pride Your House
We can't wait to see how our Event Design Consultant, Melanie Brzozowski decks out her house with Purple Pride, but there are some awesome ideas here from Gina Tepper on WBAL.
3) Kick Off with a Chef's Expressions Purple Pride Party Menu
Pizza and wings for the game…again? Let Chef's Expressions ramp up your football cuisine with our Purple Pride Super Bowl Menu. In honor of our Raven's journey to the Super Bowl, as well as the career finale for the great Ray Lewis, Chef's Expressions is stepping out of our normal culinary lane and offering you a football-inspired menu consisting of various kick-off favorites with a special twist of Chef's culinary creativity.
Here are some of our favorites, but you can see the full menu here and place your order by calling us at 410-561-2433 (CHEF) or filling out the form and emailing it or faxing it to us.
– Honey Pepper Shrimp
– Bacon Wrapped Steak Fries
– Black Top Chili
– Buffalo Chicken Dip
4) Create a Purple Pride Signature Cocktail
Cheers! Where would your ultimate Super Bowl party be without a nice cold one? Here are some fantastic cocktail ideas to spruce up your Purple Pride Party bar.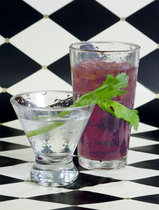 "The Purple Raven"
Ingredients: •1 oz Southern Comfort peach liqueur •1 oz blue curacao liqueur •1 oz blueberry liqueur •1 oz sloe gin •splash of lime juice •splash of sour mix •Splash of lemon-lime soda
Preparation: 1.Pour the liqueurs, juice and sour mix into a highball glass filled with ice. 2.Stir well. 3.Top with a splash of soda.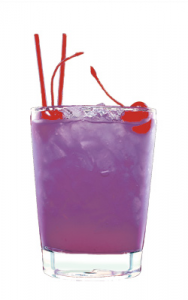 "The Purple Ray"
Ingredients: •2 oz. Absolut Kurant •1 oz. blueberry syrup •Soda water
Preparation: 1.Stir the vodka and blueberry syrup with ice. 2.Strain into a long drink glass filled with ice cubes and top up with soda water.
5) Keep the Kids Occupied
If you have young kids with no interest in watching the big game, you will need activities to keep them occupied. Set up a crafts table to make Super Bowl-themed collages. Give them magazines and child-friendly scissors and let them cut out pictures that include the team colors of the team everyone is rooting for. Next, have the kids glue the cutouts on poster board or construction paper. During a commercial or after the game, the kids can proudly show off their creations with an art show. For a super simple activity, print off football-themed coloring pages online.
Purple Pride Super Bowl Menu
THE TOUCHDOWN
Mini Corn Dogs
Spicy Chili Cheese Dip
$15 per dozen
Maryland Jumbo Lump Crab Dip
Grilled Naan
$38 per pound (serves 8)
Buffalo Chicken Dip
French Bread Rounds
$12 per pound (serves 8)
Vietnamese Shrimp Dip
Shrimp Crackers
$24 per pound (serves 8)
Honey Pepper Shrimp
Jumbo Shrimp Glazed with Clover Honey and Japanese Bread Crumbs
Wrapped in Fruit Wood Smoked Bacon
Sprinkled Lightly with Chinese Cracked Pepper
$48 per dozen
Bacon Wrapped Steak Fries
Chipotle Aioli
$12 per dozen
2 MINUTE WARMING
Black Top Chili
Crème Fraiche and Cheddar Cheese (on side)
$8 per pint (serves 2)
Chicken Tortilla Soup
Chipotle Sour Cream and Cilantro (on side)
$8 per pint (serves 2)
THE HALF TIME CHOW
Pulled Pork BBQ
$18 per pound (serves 4)
Fire Roasted Beef Brisket
Horseradish Cream
$16 per pound (serves 4)
Jumbo Wings
Spicy Buffalo, Old Bay, Sweet Thai BBQ
$15 per dozen
Grilled Vegetable Kabobs
$12 per dozen
Shirley Courier's Sweet Cornbread
$18 per half pan (serves 8)
Purple Cabbage Coleslaw
$5 per pound (serves 6)
THE END ZONE
Peanut Butter & Dark Chocolate Sins
$15 per dozen
Purple Velvet Cheesecake Lollipops
$18 per dozen
Game Day Cupcakes
$15 per dozen
Go Ravens!