RECIPE INSPIRATION: SPRING TIME!
Posted on: Thursday, March 3th, 2013
Enjoy these delicious Spring recipes from our collection! Be sure to support your locals by shopping at your nearest Farmer's Market for fresh seasonal produce!
Artichoke and Sun Dried Tomato Bruschetta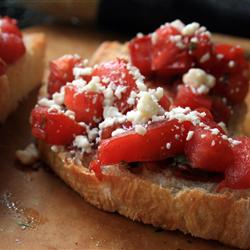 1 cup finely diced and cooked Fresh Artichoke BottomArtichoke and Sun Dried Tomato Bruschetta
1⁄2 cup Plum Tomato Concasse
1⁄2 cup finely diced Sun Dried Tomatoes with olive oil
1/4 cup finely chopped Onion
3 cloves Garlic, pressed
2 tablespoons Olive Oil or Grapeseed Oil
1 1/2 tablespoons White Balsamic Vinegar
1 tablespoon Fresh Basil Chiffonade
1 teaspoon finely chopped Rosemary
1/2 teaspoon ground Black Pepper
3 tablespoons fresh grated Parmesan Cheese
1 Baguette, sliced
Makes 2.5 cups
In a bowl combine ingredients (except for Parmesan cheese) and season to taste. Toast baguette slices and spoon artichoke and sun-dried tomato mixture onto the slices. Sprinkle with Parmesan cheese and place under the broiler until cheese melts. Serve.
Lemon Chicken and Asparagus Soup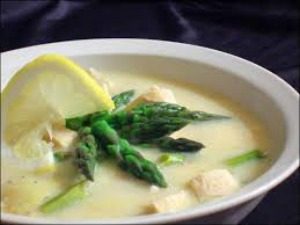 1.5 lb fresh Asparagus, rinsed and peeled
1 lb Chicken Thigh Meat
2 tsp Olive Oil
2 cups Vegetable or Chicken stock
2 tbsp Butter
3 minced Shallots
1 small Sweet Onion, diced
1 Lemon
Sea Salt
White Pepper
1/2 cup Heavy Cream
Peel the asparagus. Trim the tips from the asparagus, about 1 to 1 1/2 inches in length. Cut the stems at the snap point and discard the woody ends.
In a stock pot, brown the chicken thighs in Olive Oil. Add the chicken stock and bring to a simmer for 45 minutes. Remove the thighs and cut into small pieces. Reserve the chicken pieces on the side.
Blanch the Asparagus stems for 5 minutes or until tender and remove. Add the tips to the stock and blanch until tender, 1 to 1 ½ minutes. Remove with a strainer and refresh tips only in an ice water bath. Drain on paper towels and reserve for the garnish. Reserve the stock.
In a medium stockpot, melt the butter over medium-high heat. When foamy, add the shallots and onion and cook until tender, about 4 minutes. Add the asparagus stems, salt, and pepper, and cook, stirring, for 2 minutes. Squeeze the lemon into the mixture. Add the reserved broth and simmer until the asparagus are very tender, 15 to 20 minutes. Remove from the heat.
With a hand-immersion blender or in batches in a food processor, puree the soup until smooth. Add the heavy cream and season with salt and white pepper to taste. Cook, until the soup is warmed through, about 3 minutes. Garnish with Asparagus tips and Chicken pieces that have been quickly sautéed in butter.
Enjoy!