Summertime Catering Menus Have Arrived
Posted on: Friday, March 3rd, 2018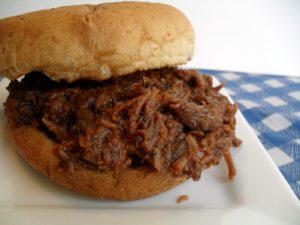 The summer is almost upon us, and that means it's time to start planning  those fun-in-the-Sun gatherings we love so much. Whether you're planning a private celebration with friends and family, or a corporate retreat with office colleagues, our catering team is here to provide exceptional  service and handle every detail from beginning to end.  In preparation for the Summer time fun, our culinary masterminds have put together a variety of catering menus to perfectly accommodate any summer festivity.
We can't take you on a tropical vacation, but we can bring the culinary experience to you. Our Tropical Celebration menu incorporates many tropical treats such as Jerk Chicken, Grilled Shrimp, and Pineapple Coconut Upside-down Cake along with a Tiki Bar of assorted complimenting cocktails.
Chef's Expressions knows that Summer wouldn't be complete without a good BBQ, so we've developed two different menus to meet your unique tastes. The first menu is an American inspired BBQ menu featuring styles of BBQ from Louisiana and Texas.  The second is our BBQ and Bonfire menu, which is more free form and offers a mixed grill where three different meats can be carved in front of your guests, along with a grilled garden and a BBQ oyster bar
Our Bull and Oyster Roast is another Summertime classic. With this menu, you can enjoy Smoked Ham, Maryland Style Crab Soup, and Charcoal Pit Beef. To finish off the experience, we'll also provide a raw bar to serve local Chincoteague oysters and Cherrystone clams.
Contact us so we can get started on planning your Summer Bash.